About Smith & Myers LLP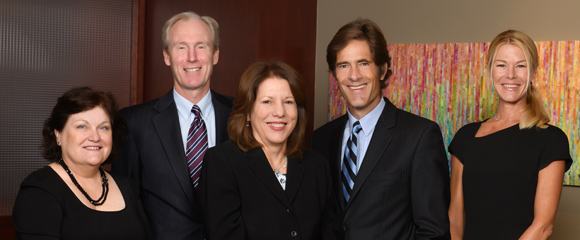 We constantly think about how to get the best possible results for our clients. To successfully meet that challenge, we start by listening to you. It takes time, commitment and hard work to learn about the legal issues facing you or your organization. We invest the time because cookie-cutter solutions do not focus on your legal issues, objectives and expectations. Because our analysis starts with understanding you or your company, we tailor strategies and advice to your particular needs. Because we have taken the time to build a relationship, we can look proactively for creative solutions that fit your situation. Because we know you or your company, we recognize the business impact, not just the legal effect, of our recommendations. But it all starts with our focus on you.
Smith & Myers was founded in 2005 by Paul Smith and Thomas Myers, both former partners in prominent Los Angeles law firms. Both have been recognized as a Southern California Super Lawyer®. Mr. Smith and Mr. Myers created a firm dedicated to achieving the best results for their clients by providing superb legal work in a cost-effective manner. Smith & Myers builds long-term relationships dedicated to you or your organization's legal issues. As circumstances change, we update our advice so that our clients can continue to make prudent decisions.
Smith & Myers prides itself on providing its clients with experienced lawyers, efficient and cost-effective representation, superb work product, client involvement in all aspects of a matter, state-of-the-art technology, and prompt response to client inquiries.
At Smith & Myers the Focus is You